Morgan's Tavern at the Middlebury Inn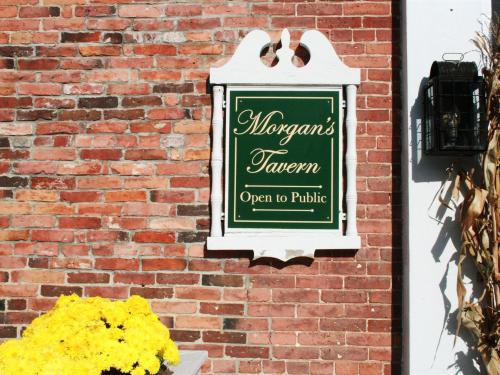 "A fresh take on a historic public house, Morgan's Tavern is arguably the town's No. 1 gathering place for locals and visitors. The menu leapfrogs from traditional New England fare to creative fusions by the Executive Chef."

- Rochelle Lash, Travel Columnist, Montreal Gazette
Morgan's Tavern is Open for Breakfast, Lunch and Dinner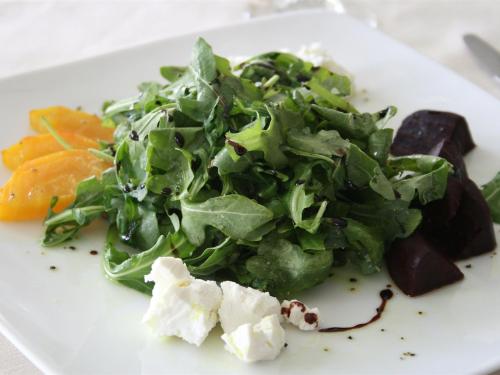 Hours
Breakfast 7 a.m. – 10 a.m. Daily
Lunch 11 a.m. – 2 p.m. Daily
Afternoon Tea 2:30 p.m. – 5:30 p.m. Daily
Dinner 5:30 p.m. – 9:00 p.m. Tuesday - Sunday

June Farm to Table Dinner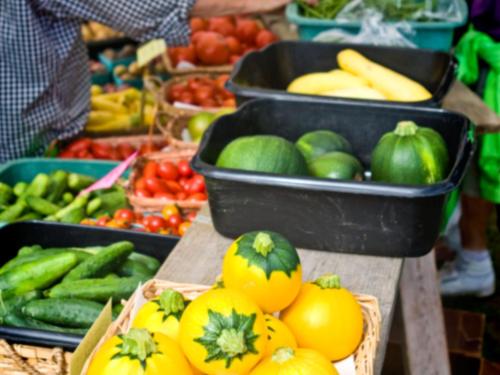 FARM to TABLE DINNER
JUNE 2018
$35 per person plus tax & gratuity
Includes a complimentary 12oz glass Vermont draft

Chef Stephen Young's farm to table menu utilizes the freshest local ingredients available from our neighboring farmers. The Chef's goal is to create an experience for our guests that celebrate the bounties of the Champlain Valley with dishes prepared with respect to traditional cooking of New England.

Manderin Avocado Salad
Nola's mix greens, sliced avocado, manderin orange segments,
shaved red onion tossed with house made herb vinaigrette

Souvlaki Style Pork Chop
Black River Meats all natural pasture raised bone In pork chop
marinated in citrus oregano infused extra virgin olive oil,
pan seared to perfection topped with a tzatziki sauce
made with Cabot Creamery yogurt served with
fresh cucumber salad and roasted red bliss potatoes

Maple Meadows Tri - Layered Custard
House made Maple Meadow egg vanilla custard, topped with
strawberry compote & finished with Cabot whipped cream

Special Thanks To Our Local Farmers:
Nola's Secret Garden Ripton VT, Black River Meats Springfield VT,
Maple Meadow Egg Farm Salisbury VT, Cabot Creamery Cabot VT
Wednesday is Prime Rib Night; Thursday is Burger -Beer Night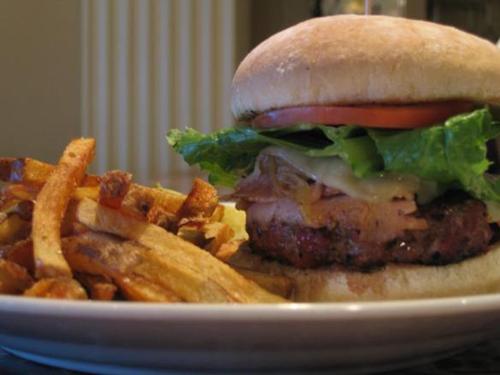 One of the reasons you come to Vermont is to enjoy the benefits of locally sourced fresh food from dedicated small farmers, artisan cheese makers and specialty meat suppliers. Our Chef prides himself on the creative use of these ingredients as he prepares delicious dishes that are both satisfying and memorable.

For Morgan's Tavern, we acquire the freshest ingredients from Vermont producers and purveyors through the Vermont Fresh Network Partnership every day. Our philosophy is that fresh is always best. All of our food is cooked with the guest's satisfaction in mind, to create a truly memorable and satisfying dining experience.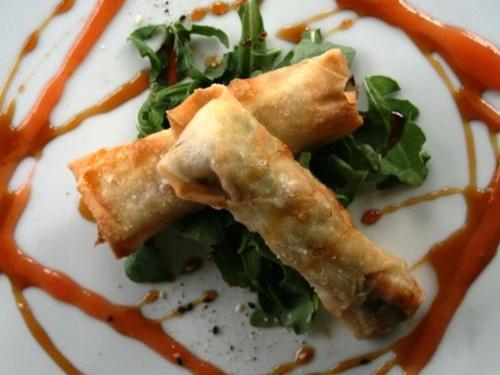 Be sure to stop in and enjoy our Afternoon Tea to try your favorite tea blend. Whether you are dining in Morgan's Tavern, grabbing a beer and burger at the bar or attending a wedding reception, we believe you will want to come back for years to come to enjoy all the best that the Inn offers.

At Morgan's Tavern, we are also aware of our environment. We compost all food waste and recycle all empty boxes and containers. We analyze how far food is traveling before arriving at our door to help cut down on carbon emissions. Any quality foods available to us that are local will always be preferred over foods that are trucked to Vermont from afar. Seasonally we are even able to travel to the Middlebury Farmer's Market to source some of the freshest ingredients possible.
We Also Do Take Out..... 802-388 4961