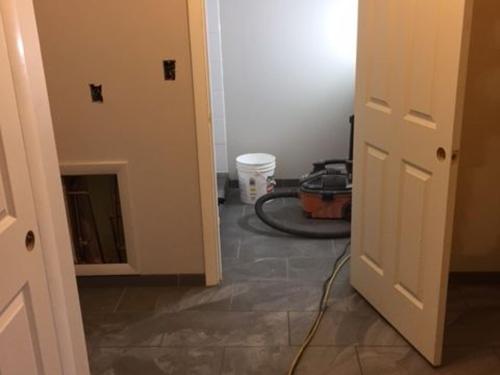 There is a lot going on this off season at the Middlebury Inn. We currently have six seperate projects in the works:
~ We are renovating our Annex Buildings; installing new bathrooms, furniture and bedding.
~In our historic Porter Mansion, we are installing a Fire Suppresion Sprinkler System for added guest safety as well as all new high efficiency Windows and Air Conditioners.
~ We are adding and upgrading our ADA required Guestrooms with all of the required details.
~ Lastly we are installing Solar Panels on the roof to make our Inn even more of  'Green Hotel' than it already is.
It takes many local trades to bring all of these projects to completion in a relatively short time. Thanks to:
Quarry Hill Construction, McKernon Construction, Newton Electric and Air Conditioning, Wil-Tel Construction, Magic Brush Painting, Mountain Valley Sprinklers, Don Wall Tiling, Matt Bruch Contstruction, Bristol Electronics.
We use a phrase in the Lodging industry – "Heads in Beds" which encompasses our effort to sell as many rooms as we can on any given night. Of coursse, that's the business we're in.
More literally, what about those heads and what do they require for a good nights sleep. A great pillow is certainly one requirement. Every hotelier knows, however that one persons 'great pillow' is another persons 'awful pillow'. This holds true for other contributors to a good nights sleep – mattresses, sheets, blankets, comforters etc., but the pillow is a very basic and preferential item. So much so that a fair amount of travelers bring their own pillow from home.
Most hotels choose a Medium Polyester hypoallergenic pillow because it will satisfy the broadest range of everyday traveler.  At the other end of the spectrum are the hotels that offer a 'pillow menu' where you can choose, upon arrival, from menu of pillow choices. But where do you stop in your pillow offerings? There are Down Free Pillows, Feather and Down, 100% Down. Organic Down, Natural Latex, Memory Foam, Firm, Medium, Soft as well as Body Pillows & Neck Pillows….You get the idea.
Having bought thousands of pillows over the years, I've come to realize that there is no one answer. As important as what stuffing is in the pillow is how it looks on the bed. If the pillow looks flat or lumpy or too large, there will be a guest reaction right from the beginning and it will likely go downhill from there.
How about the issue of Down vs. Synthetic? Many feel that they are allergic to Down or Duck Feathers, but experts agree that it is the dust that these natural products attract that is really causing the allergic reaction. But this is why many hotels offer just synthetic and maybe keep a dozen or so Down Pillows available for those who might request them.
And what are the firmness requirments of the general public? As a general rule, people who shift sleeping positions through the night should opt for a medium-density pillow. If you spend more time on your stomach than on your back or side, however, go for a softer pillow. Side sleepers require a firm or superfirm pillow. Should we offer hotel rooms based upon what kind of a sleeper you are? –  'The second floor is for those who toss and turn and the 3rd is for stomach sleepers'.
Maybe the 'pillow menu' is the way to go.
Now, about the threadcount of sheets…..