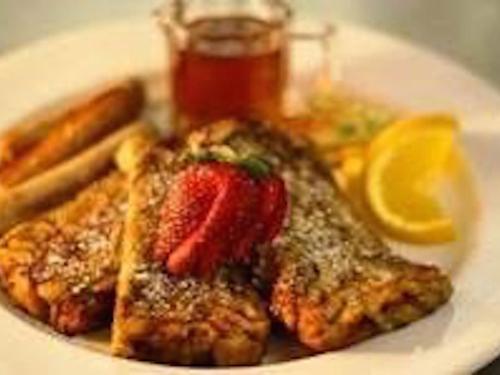 We live in society full of people who just love to brunch! People enjoy spending time with their friends socializing while sipping on mimosa and munching on an omelet or pancakes. From salad dressings to marinating chicken or steak, Maple Syrup is the common ingredient. They take syrup to a new level, in Vermont it's just not for pancakes it's for everything!
The state tree in Vermont is no other than the Maple Tree, so of course the syrup has to be on point!
Morgan's Tavern located in the Middlebury Inn is opened to the public and is known for their famous homemade French toast, drizzled in scrumptious Vermont style Maple Syrup.
Vermonters were absolutely right about the syrup especially at Morgan's Tavern. The syrup is the perfect taste of sweet and delicious in one bite.
And on a side note, the bread used for the French Toast is handmade by the Morgan's Tavern in-house baker.
Come try for yourself at Morgan's Tavern!