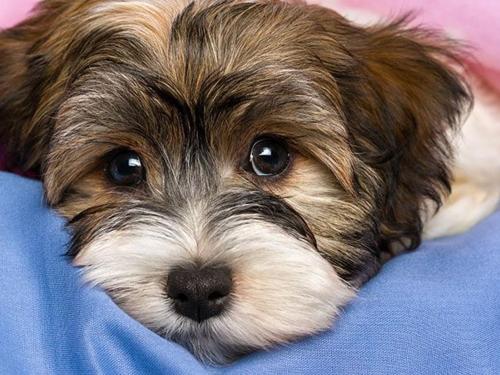 If you haven't noticed, we humans are bringing our pets with us on more and more occasions. Whether dining al fresco, shopping on main street or spending a weekend away, we just hate to leave the little guy (or gal) behind. Many Hotels and Inns are starting to see the light. After years of excuses and perceived issues, we hoteliers are beginning to realize that we're leaving money on the table by excluding this growing segment of the traveling public.
Of course our number one challenge is to balance the needs of the visitor with a Pet with those who don't really want to have anything to do with Fido, especially in their bedroom. There are a number of simple welcoming gestures that we can offer to a Guest and their Pets and they're usually pleased just to have a convenient place to stay and not have to leave their best friend behind. But what is our obligation to the non-pet traveling guest. We recently purchased a Doggy-bag Poop station to give the dog walkers a convenient place to pick up after their pet which we hope will make the other guests happy as well.
Blog
Of course the number one task for my housekeeping staff is to put in the extra effort to make sure the guestroom is spotless whether there was a pet in the room previously or not. This means using methods in a pet room that we may not need to use in a non-pet room, such as large lint rollers, special odor conteractants and of course diligent laundering of all bedding and cleaning of furniture and carpets frequently. Many hotels charge exorbitant fees for this labor intensive process. At one property in New York State I was told that a $75 per day cleaning fee was mandated by the State Board of Health – I never bothered to verify this but it would make me think twice about bringing my dog there again.
We recently added a comfortable plush 'doggie' throw (see above) that our furry friends can relax on and hopefully keep some of that extra hair off the white bed linen. We know both two legged and four legged guests enjoy these touches and consequently our pet friendly rooms are often sold out especially during Summer travel season.
Just like family friendly restaurants that cater to young adults with young children, the Pet friendly lodging business is a niche that more and more hotels and inns are choosing to be a part of. Of course it comes with it's own challenges and sure there is a little extra money that comes with it, but we feel that it's worth it. Who can ignore those sad puppy dog eyes when the little guy is dropped off at the kennel for a long, hot weekend. Now you don't have to do that.