Middlebury Inn's Blog
Why We're Pet Friendly - July 2017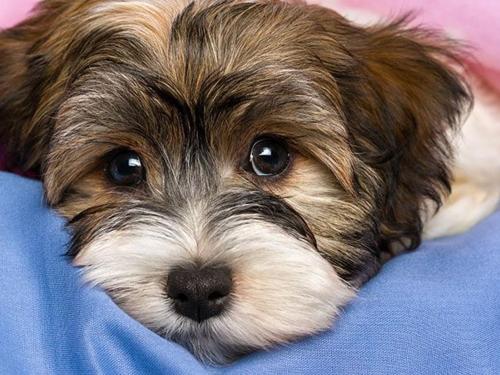 If you haven't noticed, we humans are bringing our pets with us on more and more occasions. Whether dining al fresco, shopping on main street or spending a weekend away, we just hate to leave the little guy (or gal) behind. Many Hotels and Inns are starting to see the light. After years of excuses and perceived issues, we hoteliers are beginning to realize that we're leaving money on the table by excluding this growing segment of the traveling public.

Of course our number one challenge is to balance the needs of the visitor with a Pet with those who don't really want to have anything to do with Fido, especially in their bedroom. There are a number of simple welcoming gestures that we can offer to a Guest and their Pets and they're usually pleased just to have a convenient place to stay and not have to leave their best friend behind. But what is our obligation to the non-pet traveling guest. We recently purchased a Doggy-bag Poop station to give the dog walkers a convenient place to pick up after their pet which we hope will make the other guests happy as well.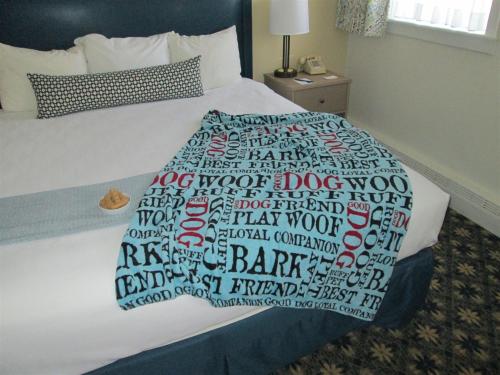 Of course the number one task for my housekeeping staff is to put in the extra effort to make sure the guestroom is spotless whether there was a pet in the room previously or not. This means using methods in a pet room that we may not need to use in a non-pet room, such as large lint rollers, special odor conteractants and of course diligent laundering of all bedding and cleaning of furniture and carpets frequently. Many hotels charge exorbitant fees for this labor intensive process. At one property in New York State I was told that a $75 per day cleaning fee was mandated by the State Board of Health - I never bothered to verify this but it would make me think twice about bringing my dog there again.

We recently added a comfortable plush 'doggie' throw (see above) that our furry friends can relax on and hopefully keep some of that extra hair off the white bed linen. We know both two legged and four legged guests enjoy these touches and consequently our pet friendly rooms are often sold out especially during Summer travel season.

Just like family friendly restaurants that cater to young adults with young children, the Pet friendly lodging business is a niche that more and more hotels and inns are choosing to be a part of. Of course it comes with it's own challenges and sure there is a little extra money that comes with it, but we feel that it's worth it. Who can ignore those sad puppy dog eyes when the little guy is dropped off at the kennel for a long, hot weekend. Now you don't have to do that.
"Work in Progress" - January 2017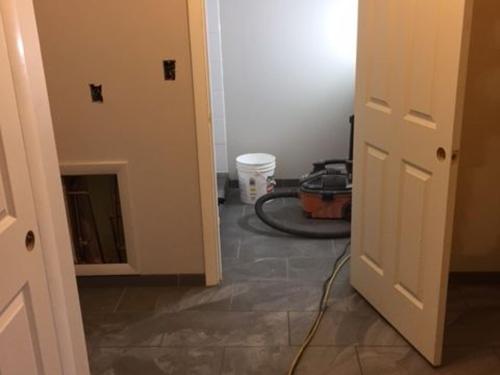 There is a lot going on this off season at the Middlebury Inn. We currently have six seperate projects in the works:

~ We are renovating our Annex Buildings; installing new bathrooms, furniture and bedding.

~In our historic Porter Mansion, we are installing a Fire Suppresion Sprinkler System for added guest safety as well as all new high efficiency Windows and Air Conditioners.

~ We are adding and upgrading our ADA required Guestrooms with all of the required details.

~ Lastly we are installing Solar Panels on the roof to make our Inn even more of 'Green Hotel' than it already is.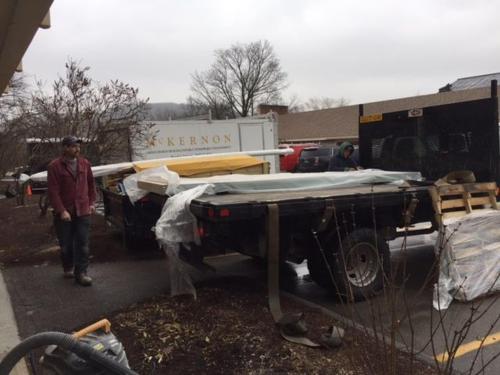 It takes many local trades to bring all of these projects to completion in a relatively short time. Thanks to:

Quarry Hill Construction
McKernon Construction
Newton Electric and Air Conditioning
Wil-Tel Construction
Magic Brush Painting
Mountain Valley Sprinklers
Don Wall Tiling
Matt Bruch Contstruction
Bristol Electronics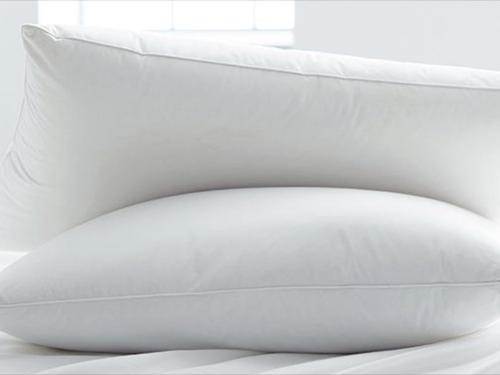 We use a phrase in the Lodging industry - "Heads in Beds" which encompasses our effort to sell as many rooms as we can on any given night. Of coursse, that's the business we're in.
More literally, what about those heads and what do they require for a good nights sleep. A great pillow is certainly one requirement. Every hotelier knows, however that one persons 'great pillow' is another persons 'awful pillow'. This holds true for other contributors to a good nights sleep - mattresses, sheets, blankets, comforters etc., but the pillow is a very basic and preferential item. So much so that a fair amount of travelers bring their own pillow from home.
Most hotels choose a Medium Polyester hypoallergenic pillow because it will satisfy the broadest range of everyday traveler. At the other end of the spectrum are the hotels that offer a 'pillow menu' where you can choose, upon arrival, from menu of pillow choices. But where do you stop in your pillow offerings? There are Down Free Pillows, Feather and Down, 100% Down. Organic Down, Natural Latex, Memory Foam, Firm, Medium, Soft as well as Body Pillows & Neck Pillows....You get the idea.

Having bought thousands of pillows over the years, I've come to realize that there is no one answer. As important as what stuffing is in the pillow is how it looks on the bed. If the pillow looks flat or lumpy or too large, there will be a guest reaction right from the beginning and it will likely go downhill from there.

How about the issue of Down vs. Synthetic? Many feel that they are allergic to Down or Duck Feathers, but experts agree that it is the dust that these natural products attract that is really causing the allergic reaction. But this is why many hotels offer just synthetic and maybe keep a dozen or so Down Pillows available for those who might request them.
And what are the firmness requirments of the general public? As a general rule, people who shift sleeping positions through the night should opt for a medium-density pillow. If you spend more time on your stomach than on your back or side, however, go for a softer pillow. Side sleepers require a firm or superfirm pillow. Should we offer hotel rooms based upon what kind of a sleeper you are? - 'The second floor is for those who toss and turn and the 3rd is for stomach sleepers'.

Maybe the 'pillow menu' is the way to go.

Now, about the threadcount of sheets......
The Changing Landscape of Travel - Spring 2016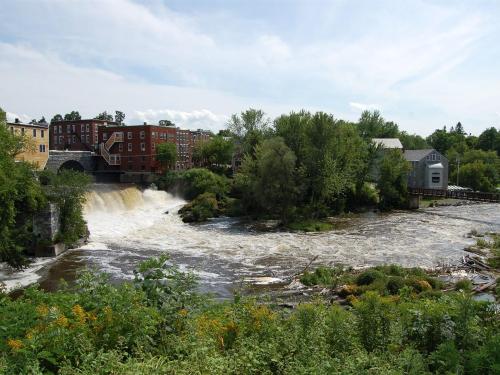 What brings the many thousands of visitors to Middlebury and Addison County this time of year? Of course Middlebury College is an important draw, but certainly less so in the summer compared with during the school year. Our iconic Vermont scenery; lakes, mountains, hiking trails, bikeways and farms are often the initial attraction, but when the visitor starts digging deeper in their planning they discover museums, orchards, shopping, theater, art, restaurants and inns, or perhaps a specific sporting event they want to attend or participate in. But how does this process work, and how has it changed over the years?

Often visitors' initial search may involve local resources such as the Chamber of Commerce or Addison Independent's website. Once the visitor has an idea of what they want to do, they may move on to a lodging or attraction website to further plan their itinerary.

Over the last five years, there has been an exponential increase in the number of visitors using what we in the industry call OTAs – online travel agencies. These sites take various forms whether it's the traditional (Expedia, Booking, Orbitz), the less popular "opaque" sites (Priceline, Hotwire) and the increasingly influential "review" sites (Trip Advisor, Oyster). And these tools aren't just for lodging, but increasingly give exposure to restaurants, attractions and museums.

And what about these review opportunities? How many times has that been the first thing you looked at when searching for a restaurant, hotel or attraction? All tourism businesses should go check their Google, Yelp and Trip Advisor reviews and start making this free exposure work for them. And why is this important in our small market that is Addison County? The travel world is increasingly global. No longer do visitors say "Let's go to Middlebury, Vermont" but rather, "Where can we get a good deal within a half day's drive for this weekend?"

As more of us in the local travel industry pay attention to this and work the system, the more visitors we will bring to our region to discover such gems as the Henry Sheldon Museum, Rokeby Museum, Lake Champlain Maritime Museum or UVM Morgan Horse Farm. They'll try our great restaurants, stay in a quaint inn and then write a great review for each one of these. Every time a visitor goes through this process, they are inviting hundreds of visitors to Middlebury – the only catch is we want a great review. In my experience, the picture perfect town and the welcoming atmosphere of our community are just as important as the meal or quality of the mattress they slept on.
Random Thoughts on what to do in Middlebury VT
UVM Morgan Horse Farm is a short 5 minute drive from the Inn and is one of the more unique visitor attractions in our area. The UVM Morgan Horse Farm is dedicated to the preservation and improvement of the Morgan Horse through breeding and selection. Designated as a site on the National Register of Historic Places, the farm is also home to significant Morgan history and a variety of educational programs. There is a small entrance fee.
About 30 minutes southwest of the Inn straddling the lower end of Lake Champlain are two Revolutionary War sites that are not to be missed by you lovers of history. On the Vermont side is Mount Independence and on the New York side, after a short Ferry ride is Fort Ticonderoga. Both will give insight into some of the great battles of this time in our history.
The Sheldon Museum, the oldest community-based Museum in the country, has welcomed visitors and researchers since 1882. We offer lively tours, exhibits, and programs to enrich the understanding of Vermont's past.
A short drive north to Shelburne VT you will find two gems of Vermont history that are the premier attractions in this area. At the Shelburne Museum, explore and discover art, history, and the natural beauty of Vermont, an unconventional and utterly delightful destination in the Champlain Valley. Folk art, Impressionist paintings, circus collections, and even a steamboat—it's all here on our beautifully landscaped campus of historic buildings and galleries, each one filled with fascinating collections.
At Shelburne Farms, our 1,400 acres of pastures, woodlands, gardens, and historic buildings are a unique campus for learning. Whether the topic is sustainable agriculture, sustainable forestry, or simply learning how we are connected to the world around us, Shelburne Farms makes learning real. The stature of its buildings and beauty of its landscape make the learning inspirational.


In addition to our historic barns, the campus includes our Market Garden, woodlands, dairy, and The Inn at Shelburne Farms.
Waterfalls Day Spa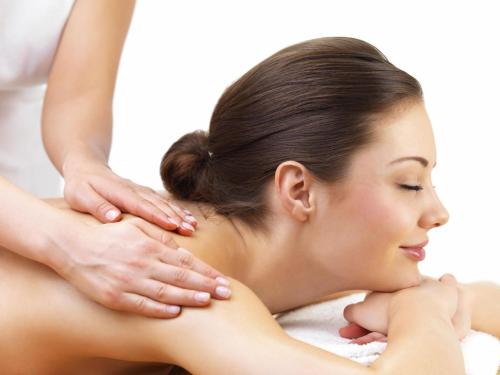 5 Reasons why 2016 is the year you treat yourself to the Spa


We all have our typical New Year's Resolutions such as, exercising more, saving money and traveling the world. But did you think 2016 could also be the year of you? The year you turn your phone off and just unwind? 2016 is the year to have a spa date and here are the main reasons why;


The Waterfalls Day Spa is conveniently located within the historic Middlebury Inn in the heart of Vermont. This enchanting spa offers services from massages, facials, manicures, pedicures, wax and a'chromatherapy™. A'chromatherapy™ is an innovative patent pending spa treatment designed by the therapists of Waterfalls Day Spa. This treatment is designed to bring you a sense of balance and wellness using the healing properties of color, aroma, nature imagery and visualization.


Laurie Webb, a VT Licensed Esthetician and Nail Tech who opened the Waterfalls spa in 2007 sbelieves everyone deserves to treat themselves and take care of their heath. She is the Director of Operations for a'chromatherapy™ and believes using this treatment will make your spa day relaxing.


Stress-


Whether we believe it or not stress plays a major impact on our bodies both inside and out. And only you have the power to de-stress yourself. In today's society we are seeing more illnesses due to stress in the news. It's important to take stress in your own hands and not let it get it you!


No phones allowed –


It's time to turn your phone off and just focus on you. Enough said!
Why Vermonters love Maple Syrup?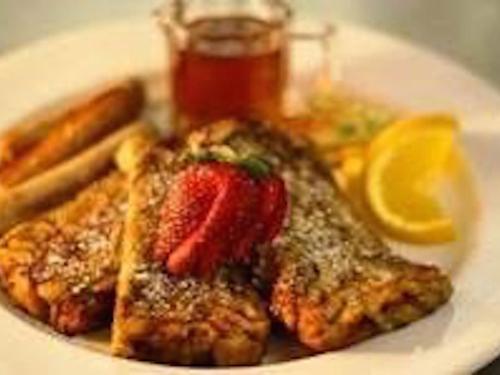 We live in society full of people who just love to brunch! People enjoy spending time with their friends socializing while sipping on mimosa and munching on an omelet or pancakes. From salad dressings to marinating chicken or steak, Maple Syrup is the common ingredient. They take syrup to a new level, in Vermont it's just not for pancakes it's for everything!
The state tree in Vermont is no other than the Maple Tree, so of course the syrup has to be on point!
Morgan's Tavern
located in the Middlebury Inn is opened to the public and is known for their famous homemade French toast, drizzled in scrumptious Vermont style Maple Syrup.
Vermonters were absolutely right about the syrup especially at
Morgan's Tavern
. The syrup is the perfect taste of sweet and delicious in one bite.
And on a side note, the bread used for the French Toast is handmade by the
Morgan's Tavern
in-house baker.
Come try for yourself at Morgan's Tavern!